---
Is Therapeutic Cupping right for you?
This ancient healing practice is helpful in promoting the movement and elimination of the stagnant cellular waste trapped in our tissues. This unique release is helpful for treating old trauma-tension formed by injuries and surgeries and can also stimulate a significant detoxification process.
The detox process manifests in "cup marks" which appear as circular pink-purple marks on the skin and sometimes (but not often) body aches, a histamine response, and increased waste elimination. The elimination of previously stagnant cellular waste leads to enhanced wellness and efficiency of organ function, lymphatic drainage, and the daily cellular repair mechanisms in the body.
Cupping is a powerful approach to releasing tension in the muscles and fascia. Used appropriately, this treatment promotes healing and optimal function in the body. However there are some cases in which cupping is not appropriate and your bodywork practitioner can help you find a more suitable treatment plan.
Cupping is not advised for individuals with open wounds, bone fractures, or any acute musculoskeletal injuries, or hemorrhages of any kind or while using blood thinners.
Cupping is also not advised for individuals with a known active infection, internal organ disorder, or thin, cracked, inflamed skin.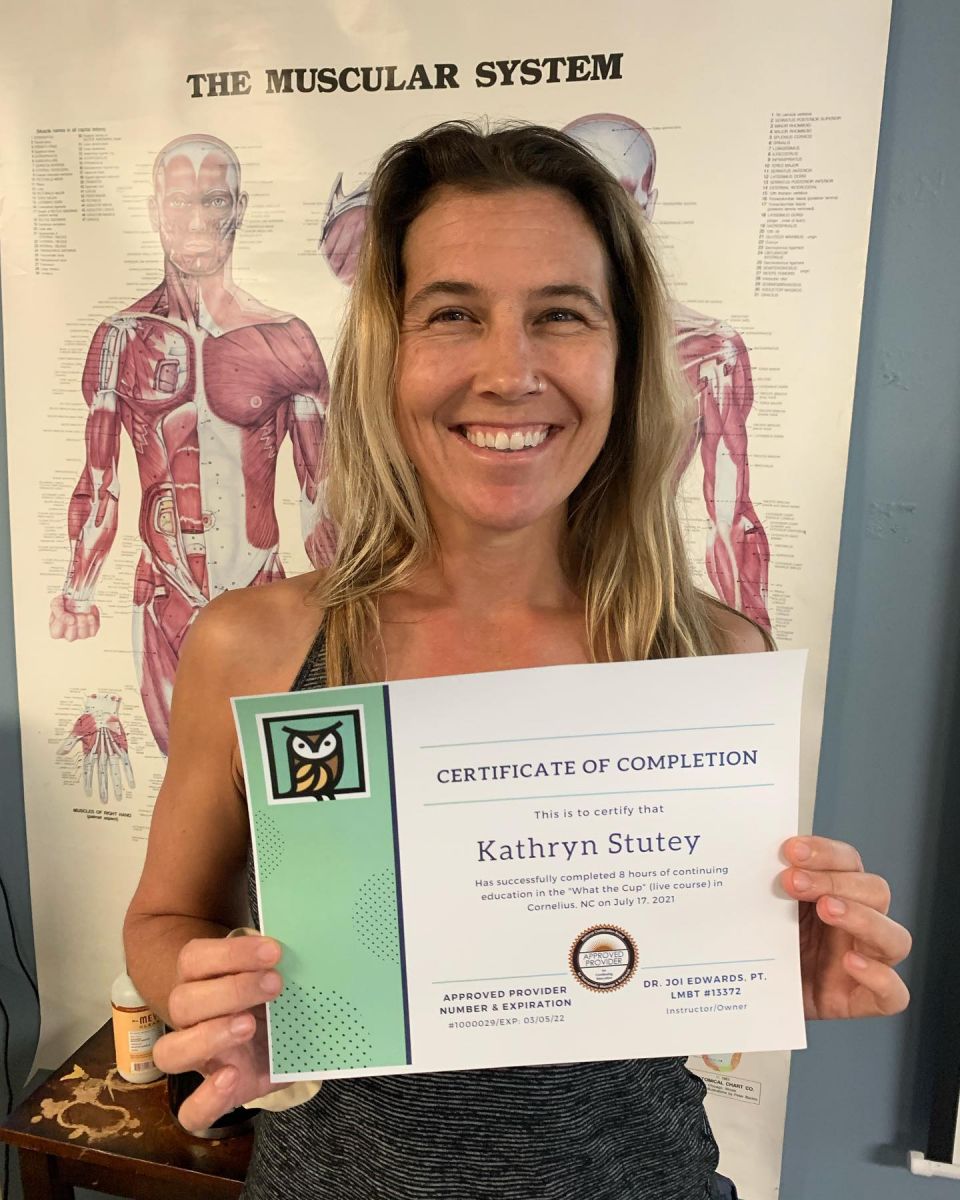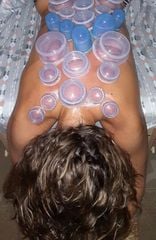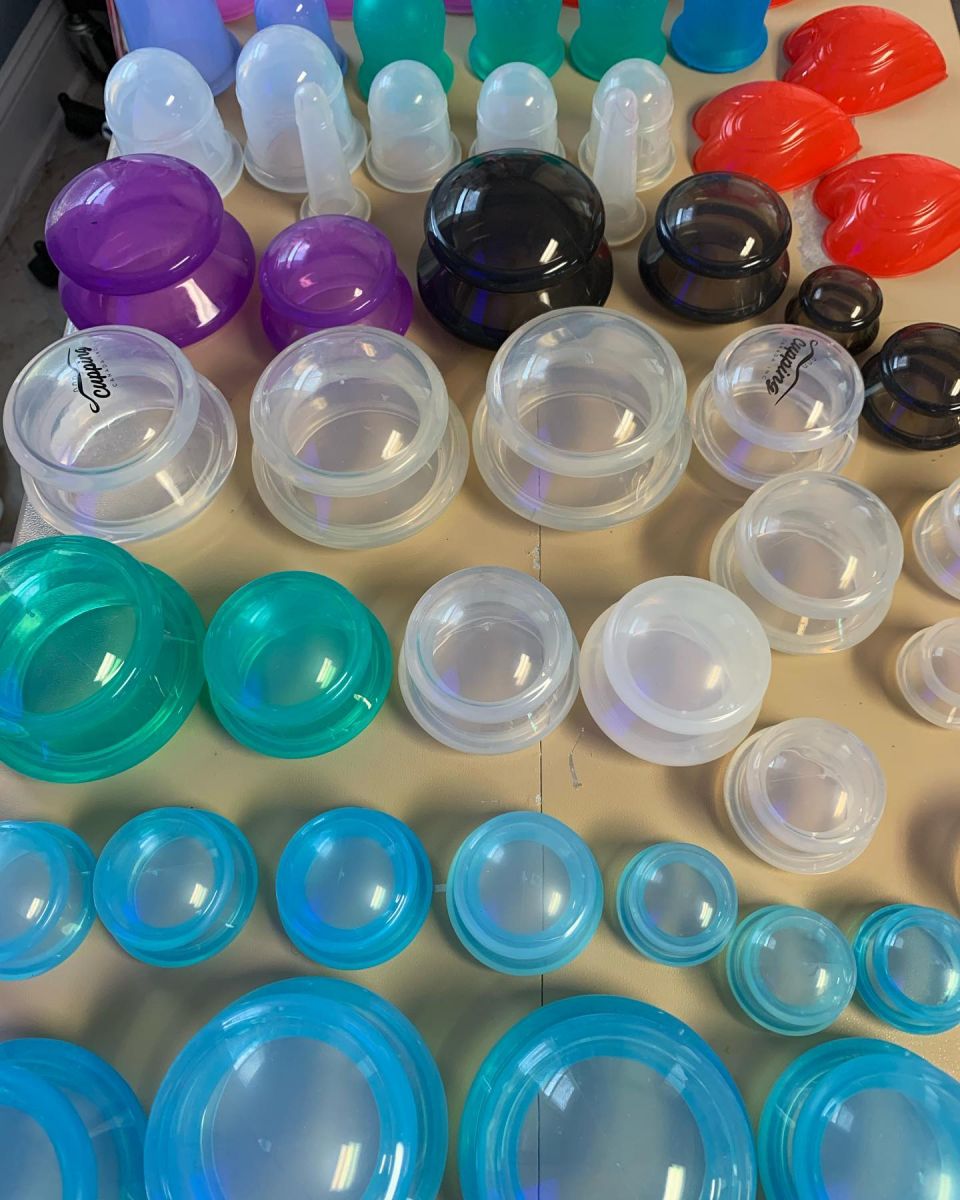 Here are a few fun facts about cupping:
*The suction created with these cups increases blood flow to the areas addressed, promoting cellular repair.
*Cupping is helpful for the breaking up of scar tissue due to an old injury or surgery.
*Many Taoists believe that cupping helps balance yin and yang, facilitating the flow of Qi in the body. (Qi is another word for Life Force.)
There's more, so if you have any questions, please don't hesitate to ask!
The intensity of pressure can be adjusted based on each client's comfort level.