You can check out individual reviews and more on OUR MASSAGEBOOK WEBSITE !
Josh Robinson NC LMBT 10148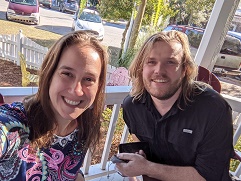 Josh graduated from The Whole You School of Massage and Bodywork Therapy in 2009. He is a passionate therapist in tune with the positive effects of therapy on the body and mind. Josh specializes in Chronic pain, using myofascial techniques as well as a vast understanding of the structure of the human body. Josh is truly gifted and makes each clients individual needs his highest priority.
A few reviews from his clients:
"Josh really cares about his clients. His mission is to help improve the quality of life for the folks who come to him for help. He works really hard to accomplish this. He is caring, compassionate, and knowledgeable. I have recommended him to everyone I know."
"I can't say enough about Josh's massage abilities. When the Doctors recommended surgery for my back and spine issues, I had to explore other options first. Josh has helped realign my back and hips in a natural holistic way."
"Love the skill Josh has - able to get right at problem areas"
"Always a blessing to be under the care of such a skilled massage therapist!"
"I credit Josh, along with Family First Chiropractic Center, for keeping me walking. Josh is a genius with soft tissue work."
"Josh made me feel very comfortable being under his care. I have a specific problem with my shoulder and I can tell after only 1 appointment that He is addressing the issue properly. He promised me that it would not be painful unlike another place that I went to. I was very pleased and already booked to go back until this issue is solved and then probably in the future as a treat for me!"
Kasey Robinson NC LMBT 8256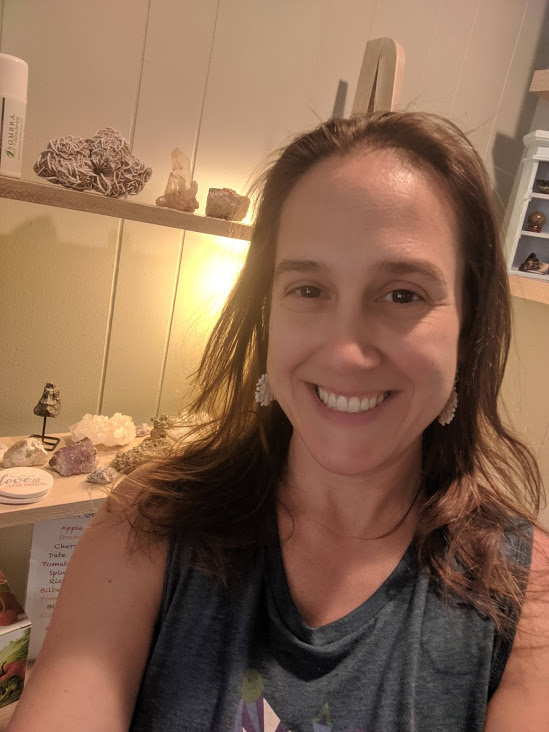 Kasey is a graduate of The Whole You School of Massage and Bodywork Therapy. She has an additional certification in Holographic Health , Three In One Concepts , Cranio-Sacral Therapy, Reiki, Reflexology, and Prenatal and Infant Massage. Kasey encourages her clients to be active participants in their healing process and as a practitioner brings balance and harmony to mind, body and spirit. With each session, Kasey brings intuitive awareness to share with the client, creating a phenomenal "in your body" experience! Recently she has been passionate about Yoga and Meditation, incorporating that into sessions and leading classes!
Josh and Kasey have been married for 12 years, working together with passion to lead others on a journey to a more fulfilling life! Their 2 boys as well as their love for gardening, homesteading, and adventure keep their lives full of joy!
What Kasey's clients are saying:
"Kasey has magic hands! I can't wait for my next message."
"Kasey does great job, a very tranquil hour of total bliss."
"Very gifted, knowledgeable and all around great massage therapist. I highly recommend Kasey."
"Amazing! Especially like the guided meditation as clearing my mind is nearly impossible. The essential oils both diffused and applied make all the difference in the world. Wish I could go every day..."
"Very professional and caring. She also took time to show me some exercises."
Kathryn Stutey NCLMBT #18028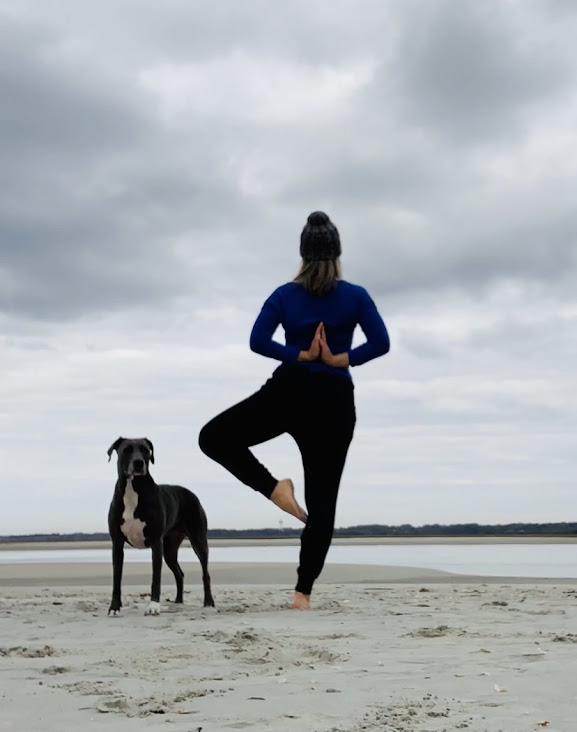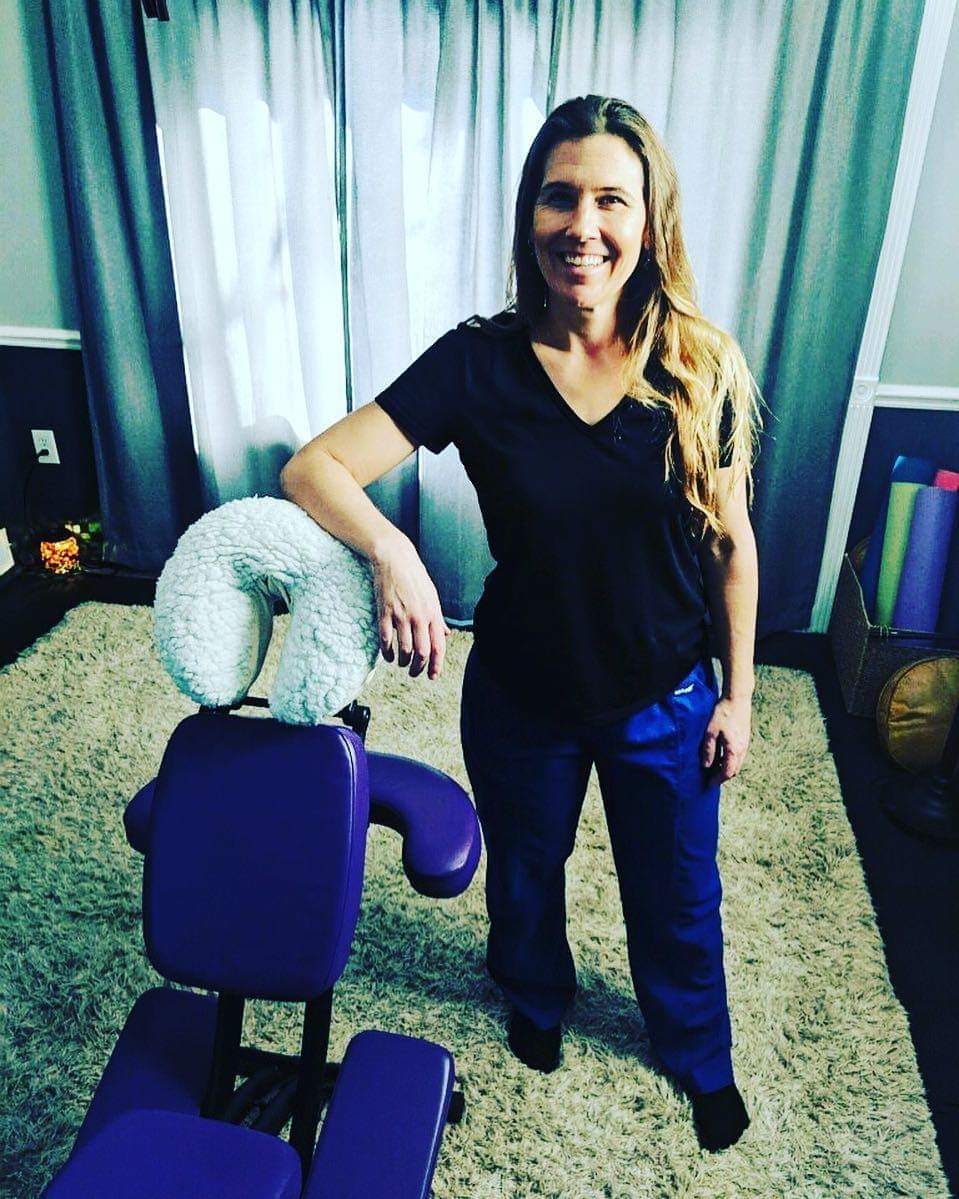 NC MASSAGE THERAPIST License #18028
Visit Kathryn's Website for more information about services and classes!
Kathryn has been leading group yoga classes for over 2 years, leads group fitness classes in the Brunswick County community 8 years, and joined our team as a licensed massage and bodywork therapist in March 2019! Working with a diverse clientele, she specializes in pelvic and cervical stabilization routines to help her client gain and maintain optimal range of motion and a pain-free lifestyle.
Kathryn is trained in Cupping, Myofascial Release, Pelvic Stabilization, Trigger Point Therapy and Swedish massage.
She is consistently bringing her enthusiasm and full attention to the client's goals during every massage and yoga session and we are happy to have her on our Synergy Wellness team!
She is a mother of 2 wonderful children and loves spending her time outside with her kids and rescue dogs!
"She listens! Wonderful massage. Plus she is consistent!!!"
"Massaged muscles that have never been touched before. Amazing experience."
"I'm always very well pleased with the massage and the hot stones was a plus as well as very relaxed atmosphere."
"We connected on a level that made it comfortable and friendly."
"Kathryn is so knowledgeable and has great instincts. Her ability to decipher and work on hidden issues is amazing. Always a 5 Star!!"
"Very attentive and personalized to individual needs!"
"Amazing massage, I love how Kathryn incorporates the stretching into her massage technique. She gives an excellent massage. You can also tell she cares about her clients and their experience."